News From Joe Aldridge, USITT President
A Powerful Tool for Engagement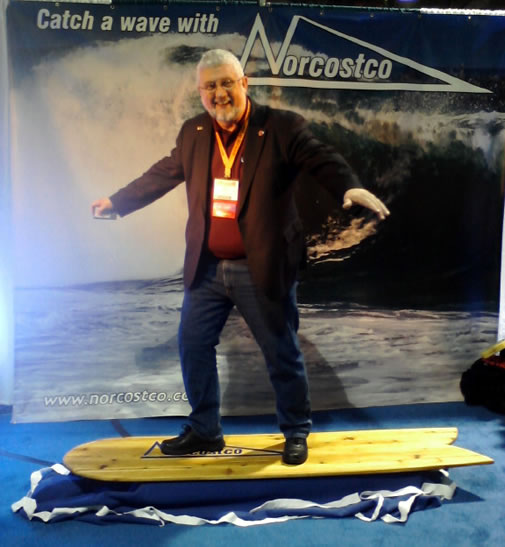 Once again, I am writing a post-Conference column at least a month in advance. It is difficult to forecast how well the Annual Conference will go for everyone, so, I hope that you had a great experience in Long Beach. We continue to push the limits in terms of programming and PDWs, and this makes us the premier event to attend.
Our Annual Conference has such a great reputation that the Deans of the College of Fine Arts (a director/actor) and College of Engineering (mechanical), the Associate Dean for the College of Engineering (electrical engineering) and the President (zoologist) of the University of Nevada-Las Vegas are scheduled to attend so they can learn first-hand what it is that this organization does so well.
I am encouraged that we have new exhibitors as well as returning exhibitors registered for this conference. Fortunately for us, this isn't the exception; it has become the rule! It is encouraging that we have exhibitors/members who are coming forward with new programs and initiatives to benefit the younger members of the Institute.
I cannot begin to sufficiently express my appreciation for the work that the staff does in preparing for a conference. While volunteers do the bulk of the planning, they also create more tasks that have to be dealt with by the staff, but usually some (ok, a lot!) of that work creates more tasks for the staff. It is my hope that you express your appreciation to them if and when the opportunity is presented to you. We are fortunate to have them working for and with us.
My congratulations to the new Fellows and to all of the award winners recognized at the Conference. I wish to offer many thanks to all of the volunteers and staff who helped to make this Conference a success.