News From
Contributing Members
J.R. Clancy, Inc.: Company Announces Personnel Changes
Three promotions and an addition to its staff were recently announced by J. R. Clancy, Inc.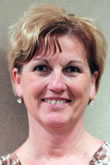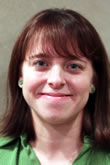 Marilyn Larsen, a 25-year veteran of the company, was promoted to marketing services.
She started at Clancy in 1987 as a receptionist and quickly moved up to office manager. In 2001, she went to work for the engineering and project management department and most recently added marketing services to her responsibilities supervising all advertising, public relations, and marketing activities for the company. She is the principal liaison with Wenger Corporation, Clancy's parent company, for marketing needs.
Bridget Cox, promoted to director of project management, joined Clancy in 2008 as a dealer project manager, before moving into the contract projects division in 2009. As a contract project manager, she served as the project lead on some of the company's largest jobs, including the Palladium at the Center for the Performing Arts in Carmel, Indiana, and the massive Civic, Cultural & Retail Complex (CCRC) in Singapore. In her new position, she will oversee both the contract and dealer sides of the business. She was previously the lead rigger at Glimmerglass Opera, and more recently was the assistant technical director for New York City Opera at Lincoln Center. She holds a bachelor of fine arts degree from East Carolina University in theatre design and production.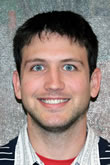 Patrick Finn adds product development to his responsblities as product manager. He joined Clancy in 2009 as a dealer project manager and has handled such projects as the renovation of the Paris Theatre in Las Vegas; the new Pirates Voyage attraction in Myrtle Beach, South Carolina; the University Theatre at the University of Arkansas at Little Rock; and the Capital Theatre in Fort Edmonton, Alberta. He became product manager in 2010. Before joining Clancy, he served as technical director at the Long Wharf Theater in New Haven, Connecticut; Virginia Opera House in Norfolk; Ohio Light Opera in Wooster, Ohio; and City Theatre Company in Pittsburgh.
Andrew J. McArthur has returned to J.R. Clancy as sales manager. He was a senior project manager for the company in the 1990s. For the last 11 years, he has been the president of ECCS, Inc., in Las Vegas, where he was principal consultant on projects including the showroom at Beau Rivage Hotel & Casino in Biloxi, Mississippi; Copley Symphony Hall in San Diego; MGM Grand Hotel & Casino in Las Vegas; St. Elizabeth Ann Seton Roman Catholic Church in Las Vegas; Val A. Browning Center for the Performing Arts in Ogden, Utah. His professional experience also includes sales and consulting with Pelton Marsh Kinsella, Trizart Alliance US, Inc., and Mountain Productions, Inc., a major touring concert staging contractor. Mr. McArthur is an ETCP certified rigging professional and a member of IATSE Local 9. He serves on the board of directors of the Las Vegas Performing Arts Center.
More information on J. R. Clancy can be found at www.jrclancy.com, or at (800) 836-1885.
PRG: PRG Acquires Paskal Lighting
Production Resource Group, L.L.C. (PRG), has acquired Paskal Lighting, a United States-based lighting, grip and expendables company.
Founded in 1988, Paskal Lighting has served the motion picture and television industries for over 20 years with one of the largest inventories of lighting and grip equipment, as well as a fleet of production. Paskal Lighting will operate under its own brand name, as a full member company of the PRG group, with Evan Green continuing in his role as president.
For more information on PRG, visit www.prg.com.
Rose Brand: Introduces New Fabric
Rose Brand's newest fabric, Kaos, is a handmade, paintable material that features a wonderfully textured, random, and chaotic quality. Available in fine, medium, heavy, or open thread, Kaos can be used in a multitude of ways for set designs, trade shows, special events, interior design, and costumes. It is offered in either natural or black colors.
For more information on Kaos visit bit.ly/rosebrand-kaos.
ETC: Announces New Emergency Controller, Architectural Lighting Products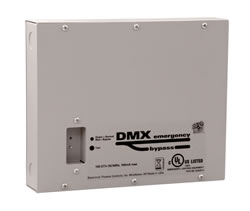 ETC recently announced the addition of a new product and a new system to its line of controllers.
The company is adding a new product to its emergency-lighting lineup – the DMX Emergency Bypass Controller. The DMX Emergency Bypass Controller takes over a single DMX512 universe, allowing DMX512-controlled lights to function as normal or emergency fixtures. In the event of a power outage, fire alarm, or other safety issue, this controller prevents the LED setting to go to default, which is totally off. The UL924-Listed DMX Emergency Bypass Controller is compatible with other emergency-lighting products, such as ETC's Emergency Bypass Detection Kit (EBDK).
ETC also introduced its Unison Paradigm architectural line, greatly expanding its scope of lighting control. The new Paradigm Central Control Server scales up Paradigm systems to master the most complex lighting venues. It supports up to 48 Paradigm Architectural Control Processors in multiple subsystems that may contain up to twelve processors each.
For more information on these or other ETC products and systems, and to locate an ETC dealer, go to www.etcconnect.com.