Stage Expo Sales Manager
Despite the shaky economy, Cincinnati's Stage Expo 2009 was bigger than any other show except last year's record-shattering show in Houston. There were 116 booth exhibitors and 66 tables, for a total of 182 exhibitors in 28,100 square feet of exhibit space. Thanks to all the exhibitors who made Stage Expo 2009 such a terrific success.
A.C. Lighting Inc.
The University of Alabama
Altman Lighting, Inc.
American Harlequin Corporation
Apollo Design Technology, Inc.
University of Arizona
Automatic Devices Company
Bad Dog Tools
Ball State University
Barbizon Lighting Company
Barter Theatre
Beck Studios, Inc
Ben Nye Makeup
BMI Supply
Boston University Theatre
California Institute of the Arts
California State University - Fullerton
University of California-Davis
University of California - San Diego
Camburn Associates
Carnegie Mellon University
Cincinnati Stage Employees - Local 5
University of Cincinnati
Cirque du Soleil
City Theatrical, Inc.
J.R. Clancy, Inc.
Clark Transfer, Inc.
Clear-Com Communication Systems
Cobalt Studios
Columbus McKinnon Corp.
Conductix-Wampfler
Costume Gallery-Newport, LLC
Creative Conners, Inc.
Creative Stage Lighting Co., Inc.
d&b audiotechnik
University of Delaware
Dragon & Phoenix Software, Inc.
Educational Theatre Association (EdTA)
Electronic Theatre Controls (ETC)
Electronics Diversified, LLC
Entertainment Services & Technology Association (ESTA)
The ESTA Foundation/Behind the Scenes
Entertainment Structures Group, a division of Steven Schaefer Associates, Inc.
Florida State University
Focal Press
FocusTrack
Foy Inventerprises, Inc.
Future Light
GALA Systems, Inc.
GAMPRODUCTS, INC.
The George Washington University
University of Georgia
Glimmerglass Opera
GoboMan
H & H Specialties Inc.
Hall Associates Flying Effects
University of Hawai'i at Manoa
HME
Humboldt State University
IALD-International Association of Lighting Designers
IATSE Local 1
Illinois State University
University of Illinois
InCord Ltd.
Indiana University
InterAmerica Stage, Inc.
International Alliance of Theatrical Stage Employees
University of Iowa
Irwin Seating Company
Kenmark, Inc.
Kent State University
Kryolan Corporation
Le Maitre Special Effects Inc.
LEE Filters
Lehigh Electric Products Co.
Leprecon
Lex Products Corp.
Limelight Productions, Inc.
Live Design Magazine/LDI Show
Louisiana State University
Lycian Stage Lighting
Mainstage Theatrical Supply, Inc.
Make-Up Designory
MDG Fog Generators
Mehron, Inc.
University of Memphis
Mentionables
University of Minnesota - Twin Cities
Minnesota State University, Mankato
Mongol Global Tour Company, Inc.
Mutual Hardware
Necessity's Inventions, LLC
NetherCraft
University of Nevada - Las Vegas
Norcostco, Inc.
The University of North Carolina at Chapel Hill
The University of North Carolina at Greensboro
The University of North Carolina School of the Arts
Northern Illinois University
Ohio University School of Theater
On Location Lighting Systems, Inc.
Oregon Shakespeare Festival
The Painter's Journal
Pattern Works International, LLC
PCPA Theaterfest
Penn State University
Period Corsets
Plastic Coatings Corp.
PRG
Protech Theatrical Services, Inc.
Purchase College
Purdue University Theatre
RC4 Wireless/Soundsculpture Inc.
Robert Juliat America
Rosco Laboratories, Inc.
Rose Brand Theatrical Fabrics, Fabrications & Supplies
Royal Caribbean International
Royal Welsh College of Music & Drama
Rutgers, The State University of New Jersey
San Diego State University
Santa Fe Opera
Sapsis Rigging Entertainment Services, Inc.
Savannah College of Art & Design
The School for Creative and Performing Arts
Sculptural Arts Coating, Inc.
SeaChanger by Ocean Optics
SECOA
Selecon
Serapid, Inc.
Shakespeare Theatre Company
The Shakespeare Theatre of New Jersey
Shimizu Octo, Inc.
Show Distribution Group Inc.
Shure Inc.
Smooth-On, Inc.
Society of Prop Artisan Managers
University of South Dakota
Southern Illinois University - Carbondale
Southern Methodist University
Stage Directions/Timeless Communications
Stage Managers' Association
Stage Research, Inc.
Stage Technologies
Stagecraft Institute of Las Vegas
Stagejunk.com
StageRight Corporation
StageSpot
Steeldeck Inc.
Steppenwolf Theatre Company
Strand Lighting
Strong Entertainment Lighting
Syracuse Scenery & Stage Lighting Co., Inc.
Tech Planner
Texas Tech University
University of Texas at Arlington
University of Texas - Austin
Thern Inc.
James Thomas Engineering
Tiffin Scenic Studios, Inc.
TiMax Audio Imaging
TMB
Tulane University
Turning Star Inc.
Union Connector Co., Inc.
United Scenic Artists Local USA 829
Utah Shakespearean Festival
Vectorworks Spotlight by Nemetschek North America
Vincent Lighting Systems
Virginia Tech
Viterbo University
Vortek, a division of Daktronics
Walt Disney Entertainment
Waveland Press
Wayne State University Dept of Theatre
Wenger Corporation
Western Illinois University
University of Wisconsin - Madison
Yale School of Drama/Repertory Theatre
ZFX, Inc.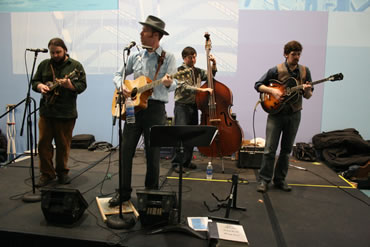 To Top