Olympic Designers Highlight International Activities
The International Committee, in collaboration with several Commissions, has planned a full slate of internationally connected sessions for the Cincinnati 2009 Conference & Stage Expo.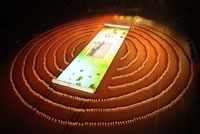 International guest presenters include two of the designers credited with the Opening and Closing Ceremonies for the 2008 Olympics in Beijing – Costume Designer Han Chuenqi and Lighting Designer Sha Xiaolan. Mr. Han has considerable experience designing large-scale events, such as the operas Aida and The Butterfly. His presentation on Thursday at 2:30 p.m. will feature the closing ceremony costume designs. A multiple award winner, Mr. Sha is perhaps the most influential lighting designer in China, having designed for theatre, opera, dance and television. He is responsible for the lighting of both the Opening and Closing Ceremonies, and will speak on Saturday at 2:30 p.m.
A third international guest, Doris van Bebber, will speak to the Management Commission 10 a.m. Friday about her leadership in the Cultural Centre in San Miquel Allende, Mexico. The Centre provides scholarships for artistic activities for those whose lives might not otherwise be touched by the arts.
The Sound Commission has invited Nela Brown, a Croatian sound artist, to demonstrate her compositions and sound designs for contemporary theatre and dance at noon on Wednesday.
USITT members are active in pursuing overseas engagements and will convey their activities in several sessions. The International Committee sponsors an annual travel award through the Scripps International Fund, and two award winners will share a session 12:15 p.m. Friday. Peter Beudert (2008 Member Travel Award) will present his continuing research on the talented 19th century painters who worked for the Paris Opera House. He will be joined by Ryan Fletcher (2007 Student Travel Award), who will discuss his research on the international influence of engineering on the evolution of entertainment lighting.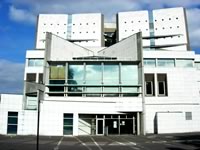 Photo/Peter Beudert
On Thursday at 12:15 p.m., Michael Ramsaur will report on his recent study of international lighting design practice, supported by a USITT Fellowship. He traveled to several global destinations to interview lighting colleagues about their approach to lighting in the 21st century. Alexandra Bonds will present the research from her recently published book, Beijing Opera Costumes: The Communication of Character and Culture, to the Costume Commission 2 p.m. Wednesday. A USITT Fellowship supported her travels to China to document this traditional performance style. On Saturday at 12:15 p.m., the Scene Design Commission will offer the unique perspective of designers from other countries who have come to work in the United States, and how this environment can affect their working style and design aesthetic.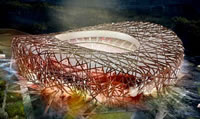 The Birds Nest
For those interested in getting involved in USITT-sponsored international activities, a session on the Prague Quadrennial and Scenofest has been organized for noon Wednesday. Anyone wanting to volunteer to assist with scouting for productions to nominate for the USITT-USA National Exhibit, or participating in the planning of Scenofest events is invited to learn about the process at this meeting. The International Committee will hold its annual business meeting 9:30 a.m. Thursday where it will plot out the next phase activities for continuing and enhancing international interconnectivity.
The members of the International Committee are deeply saddened by the recent loss of their passionate colleague and valued friend, scenic designer Ursula Belden. There will be a display of her designs in the Stage Expo. A tribute to Ms. Belden will be held from 4:30 to 6 p.m. Thursday, March 19.
To Top