Tim Luchau
It has been said that the life of a man can be measured by how he is remembered. If this is the case, then USITT member Tim Luchau will be remembered as a complex man who was an excellent technical director, a master carpenter, a fabulous cook, a friend, a son, and a grandfather.
He also will be remembered as a man who took great pride in doing a good job, and as a TD who loved to train and teach his many students. Tim's colleagues and students will remember him also for the many cakes and tarts and pies and smoked salmon and trout that he took such delight in cooking and sharing. They will also remember his many incredibly well built sets and props, and the joy he got out of attending the USITT Conferences. The final memories of Tim will be how he faced an incurable disease with dignity and grace.
Tim Luchau passed away in Santa Ana, California, from lung cancer on May 13, 2006. He was hired in October 1998 by Pomona College as technical director/master carpenter for the Department of Theatre and Dance. Prior to coming to Pomona, he worked in similar capacities at Rancho Santiago College, South Coast Repertory, Long Beach Opera, University of California at Irvine, and Gothic Moon Productions where he built scenery and props for Universal Studio Tours Projects and La Mirada Civic Theatre, among others.
In annoucing his death to the college community, Pomona notes that, in the face of a terminal illness, he continued to work on productions this academic year laboring under immense physical and emotional strain in order to give as much as he had to assist his colleagues and two graduating seniors in particular. Described by his department as an "excellent technical director and collaborator," Tim loved to share "the tricks of the trade" and to pass on valuable insight and techniques to students.
Letters and cards to the family may be sent to the Department of Theatre and Dance, Seaver Theatre, Pomona College, 300 E. Bonita Ave, Claremont, CA, 91711. They will be forwarded to his family.
At Tim's request, there will be no memorial services.
To Top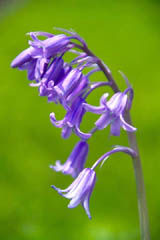 Photo/Ian Britton