Management Commission Urges 'Just Do It!'
The Management Commission is offering a Professional Development Workshop (PDW) at the Annual Conference & Stage Expo in Louisville, Kentucky.
Based on the Management and Leadership Academy pre-conference workshops established in 1988, this year's PDW titled, Just Do It! Trends and Tools for the 21 st Century, is designed to provide managers, shop heads, departments heads, and supervisors with insights to develop and strengthen their leadership skills. The day and a half workshop will be a combination of lecture, class interaction, and role playing.
Monday evening will start with a three-hour session which has been the cornerstone of the Management Commission's Leadership Academy since its inception. Understanding your Personal and Professional Management Style is the introductory session. Participants will take a Personality Profile instrument and learn what type of manager, leader and worker they really are. The Personal Profile System helps individuals understand the style they bring to professional responsibilities, how to better create the motivational environment most conducive to success in an organization, and how to better anticipate and minimize potential conflicts with others.
Tuesday's sessions will focus on defining the qualities of team leadership, and strategic/problem solving techniques.
The workshop will be led by former Management Commissioners R. Michael Gros, Artistic Director of PCPA Theaterfest and Associate Dean of Allan Hancock College; and David Will, manager of facility resources for the College of Arts and Architecture at Penn State. They will be joined by current Vice-Commissioner Jack Feivou, a producer for Walt Disney Entertainment. To sign up online, visit www.usitt.org/louisville.
Those with questions about this workshop or who are trying to decide if it is the right workshop for them can contact Mr. Gros at mgros@pcpa.org or Mr. Will at dww2@psu.edu.
Don't think twice about this, "Just Do It!"
To Top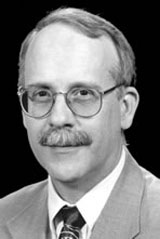 Dave Will of Penn State is one of the presenters for the Management Commission's Professional Development Workshop at the USITT Annual Conference & Stage Expo in Louisville, Kentucky.