Last Word
Conference News 2018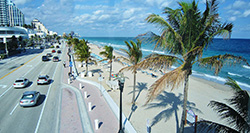 Make the most out of USITT 2018 in Fort Lauderdale with news and opportunities provided in our Conference newsletter.
Stay up to date with deadlines, registration, new events, and things to do around the Fort Lauderdale area and at Stage Expo with our Conference newsletter—now conveniently located on our USITT 2018 show site at usittshow.com.
Get the inside scoop on sessions to attend, guest speakers, new products, and places to eat, drink, and be merry in South Florida.
USITT members receive Conference News automatically as a member benefit. If you are not getting the newsletter and would like to, sign up here.