News & Notices
Jo-Ann Fabric and Craft Stores Research Study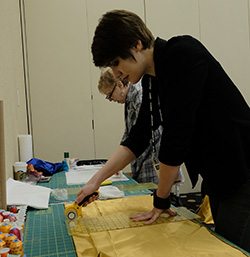 Jo-Ann Fabric and Craft Stores invites costume professionals from the USITT membership to participate in focus groups and other qualitative research designed to help them tailor their product offerings to the needs of universities and professional theatres.
They invite your feedback to questions such as:
Do Jo-Ann Fabrics products meet your needs?
It not, what are you looking for, e.g., larger put ups, higher quality?
How would you rate the quality of Jo-Ann staple Fabrics (muslin, apparel fabrics, etc.)?
Do you perceive any change in the quality of their staple products over time?
Other than discounts, what benefits would attract you to participate in a frequent buyer program for your theatre?
If you or your colleagues would like to participate in this study, please contact Stephen Caution or Ron Procopio.