News & Notices
Collaborator Party 2017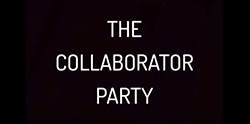 Theatrical sound designers Lindsay Jones and John Gromada will be throwing a Tony night party for the theatre sound community and their collaborators called "The Collaborator Party 2017." USITT is a sponsor for the event, which will take place June 11 at New York City's Houston Hall.
This year's event will celebrate the reinstatement of the Tony Awards for sound design and acknowledge all those who spoke out in support of sound designers and their collaborators.
You can join in by posting your photo on social media on Tony night with the official signs #collaboratorparty2017 and #thanksTony which can be found here.
Tickets for the event are on sale at www.collaboratorparty.com.